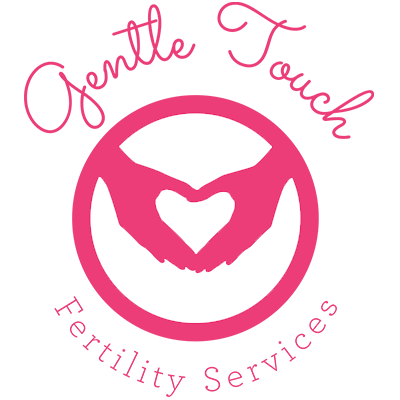 Gentle Touch Fertility Services provides fertility patients with experienced fertility nurses who can prepare, draw up and administer your daily subcutaneous injections, your HCG "trigger" shot, your intramuscular embryo transfer injections, and provide emotional support regarding your unique stimulation cycle, all in the comfort of your own home.  We support the greater Northern California Bay Area.

Your Gentle Touch nurse coordinator will review your provided information, email you with any follow up questions, and schedule your nursing care for the dates and cycle type you have provided. You will then receive a confirmation email with your nurse schedule and their contact information.

At your pre-arranged appointment time, your nurse will meet you at your home in the evening once you have been cleared to start your cycle. Your nurse will prepare and reconstitute your medications for you, and administer your injections. You are also able to call, text or email us with any questions you may have while your fertility clinic is closed in the evenings or on the weekends.
Once your doctor has informed you that you are ready for your trigger shot, you can call or email us to inform us of your assigned shot time. Your nurse will be at your home 15 minutes before the shot is due to mix your medication, and administer your trigger shot injection.

Our nursing service coverage extends from as South as Santa Clara County to as North as San Francisco County and as far East as most cities in the East Bay.

(415) 295-6461     info@gentletouchfertility.com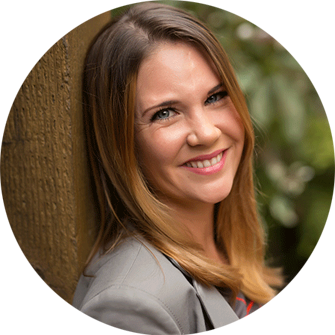 SOPHIE SHARABI
OUR FOUNDER
About Sophie Sharabi
Sophie is a registered nurse with fifteen years of reproductive endocrinology experience. She has worked as the manager of an egg retrieval operating room, as a care team nurse, and taught injection classes to patients undergoing a variety of fertility therapies. It is from her experience within the world of fertility that opened her eyes to the needs of her patients outside of the walls of the clinic, and gave her the idea to give patients the option of receiving home injections by a licensed professional during their treatment.
All of our staff are licensed in the state of California.
"I am forever grateful to Sophie and the nurses at Gentle Touch Fertility for their professional, kind and extremely competent care. I truly do not know how, or if, I would have been able to go through the medical process I did without their services."
I am forever grateful to Sophie and the nurses at Gentle Touch Fertility for their professional, kind and extremely competent care.
Sophie and the nurses at Gentle Touch provided invaluable service during a period that was inherently stressful for my husband and me.  Not only did the service take all of the pressure and stress out of us having to administer fertility shots on our own, but it was really the emotional support, and Sophie's responsiveness to my emails, texts and calls that made her exceptional as a service care provider.  Sophie and the nurses we worked with were professional yet friendly, always on time arriving at my home, and several times were able to flex their schedules even at the last minute to cater to my schedule.  Having worked in the industry for years, all the nurses were able to answer questions or concerns I had each day, which was so nice since my regular nurses were not as quick to respond when I needed emotional support or a question answered. The process was far more painless than I had imagined and truly worth every penny so that my husband and I could rest assured that we had the support we needed. I would recommend this service to everyone going through IVF.
I would recommend this service to everyone going through IVF.
G.G., San Francisco
I have to look away even when having my blood drawn for tests. There is no way I would have had the courage to inject myself several times a day, over a number of days. What was most important to me was that she coached me to get comfortable with the process. I insisted I needed her to come every evening, but she encouraged me to try myself but assured me she would be there if I needed her. So clearly, she puts her client first. She was patient and encouraging and made me completely comfortable with attaching the needles, mixing the medication, changing dosage, etc. I was able to then do 8 of 12 days myself. She did my intramuscular shot and signed me out of the clinic, brought me home and spent the day with me the day of retrieval. Having newly moved to San Francisco, and on my own, it was wonderful to have someone who was so knowledgeable with me. Throughout the process and after, Sophie was prompt in responding to questions and concerns. Infact she frequently followed up with me to inquire about results etc. I will go through round 2 of IVF shortly and Sophie will surely be a big part of my support system. The process is a very emotional and stressful one, and anything that makes you feel cared for, comfortable and reduces anxiety, is completely worth it. I would highly recommend Gentle Touch as a care giver as you go through this important phase in your life.
What was most important to me was that she coached me to get comfortable with the process.
M.J. San Francisco
I found Gentle Touch Fertility Services during the beginning of ivf process. I was just out of an injection class at one of the leading infertility clinics in San Francisco Bay Area. During the class I had found out: 1) The IVF process included numerous injections, and 2) I was supposed to self-administer all of them, including those that were intra-muscular! I get very stressed with all sorts of injections, to the extent that I started reconsidering ivf after the class. It was a huge relief to meet with Sophie. Sophie is very experienced and she is also generous in sharing information. I really appreciated the fact that she trained my husband in administering the inter-muscular injections, for example. She was positive, caring and punctual in each visit. For me, it made sense to work with Gentle Fertility Services because the IVF process is extremely costly, physically and financially, and I didn't want to mess it up with any kind of stress. Looking back, I have no doubt I've made the right decision.
It was a huge relief to meet with Sophie. Sophie is very experienced and she is also generous in sharing information.
Z.A. San Francisco
"To be honest, it was thing I was most worried about from the beginning of the egg freezing process. I've had several girlfriends go through this process and they all warned me that I would get used to the daily shots and even the retrieval would be a piece of cake….but the HCG trigger shot was the worst (and it's "intra-muscular" which makes it sound even scarier). As you know, I even had a friend come over that evening for support! Anyhow, you calmed my nerves and coached me through with the breathing (which definitely helped) and within seconds it was over. Completely painless. If my friend wasn't there to vouch for it I could have sworn it never happened! Seriously unbelievable Sophie…thank you. I will 100% recommend you to any friends that go through this in future. You honestly, truly have a talent. Thank you!!!!"
I can only begin to tell you how great it was to have you help me with the HCG trigger shot.
J.G. San Francisco
"Especially in the beginning, when waiting to find out I was pregnant, just knowing that a nurse was doing the shot perfectly (and painlessly) was so reassuring. They were always on time. In addition, there were times when I have questions & was able to reach them right away (sometime not as easy as reaching my doctor or nurse) with great advice. They were a great support & resource, in addition to giving me my shots. I'm now 4 months pregnant and so happy that I used Gentle Touch to help."
Gentle Touch was such a perfect gift!
L.H. Mill Valley
"I am writing to express our sincere thanks for the wonderful service that you provided during our IVF cycle. I am scared of doctors, petrified of needles so when our doctor said that I would need to give myself daily injections I was not sure that I would ever get through this process. We did one round of our own injections for a medicated IUI which proved to be very challenging for my husband and I. The injections hurt and this resulted in a lot of stress for us. After this, I was so happy to have found a qualified nurse that would complete our injections and take the stress out of monitoring our medications out of our hands for our IVF treatment. Going through IVF is an emotionally difficult journey and being able to give over the medication management and injections to a qualified nurse took a lot of pressure off my husband and I. Sophie and the other nurses were always on time, flexible, professional, supportive and were able to offer a lot of support and guidance since they all have worked in IVF clinics before. This proved to be invaluable for us since you have so many questions along the way and it is nice to have them responded to as they come up. I always felt like I was in good hands and they were able to work around my hectic work schedule. It was great to be able to do these injections in the comfort of my own home. The cost was well worth the peace of mind that this service was able to provide for us. Plus, Sophie and her team were quick at responding to emails which was a great way for me to communicate with them."
The cost was well worth the peace of mind that this service was able to provide for us.
S.C. San Francisco
Please call our office or email us to schedule your nursing care today!
 Phone/Text – (415) 295-6461
Email – info@gentletouchfertility.com
Please note our New Inquiry office is open Monday-Fridays from 9 am-4 pm.
If you reach us outside of those hours, your inquiry will be responded to on the next business day. 
You must register in our system in order to review pricing and proceed with scheduling care.
Click Here to Become A New Client!